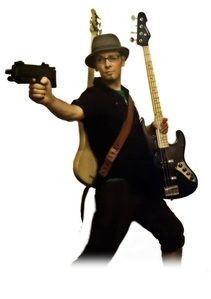 Having trouble sourcing that MIJ bass / guitar? Can't get the answers or correspondence you're looking for? Well I know that sometimes you can get lost in translation, or don't receive timely or detailed enough responses from retailers here in Japan....that's why I work with them and independently too, to help you make the transaction and get that instrument from the source to your door.
Let me find that elusive MIJ bass / guitar of your dreams....Over the years I have found ESPs, Moons, Blasters, Atelier Z's, rare vintage models, and more for my customers, and can take care of securing the instrument for you, cleaning, servicing and setting it up, packing and shipping it out, to anywhere in the world.
Simply
mail me with your request
and I'll do the leg work for you, make sure it's all set up properly and working.
​
​
FLEXIBLE PAYMENT TERMS / LAYAWAY SCHEMES
I will buy it in advance on your behalf once a deposit has been placed, and allow you up to three months to pay the balance! It's really easy for you, and I'll report to you with findings and photos so you can see what is available before you decide :)
To leave a deposit I can send you a paperless E-invoice payable by Paypal or Credit Card.
PLEASE CONTACT ME HERE TO GET THE BALL ROLLING
Shipping is with EMS Japan globally tracked and insured.
Some destinations like South America and Africa may require us to ship with the neck off due to size restrictions, and longer shipping times may be incurred.
I look forward to finding that great MIJ bass / guitar you always wanted...just holler anytime!
In the gallery are some examples of basses I have found on behalf of customers.